His Presence, Our Treasure

Discovering the Unlimited Riches of a Life Empowered by Christ

Have you sometimes felt a deep sense of unfulfilled longing?

Have you tried very hard to be a good person and do the right thing, yet found yourself failing much more than succeeding?

Have you ever lain awake wondering how your life got to this point?

You're not alone.

In the pages of this heartwarming and inspiring book, you'll learn about:

finding peace through surrender

escaping a pattern of worry through gratitude

finding your true self in Christ

having a happier marriage

raising happy and secure children in a troubled world

living the abundant life although troubles assail you

Cathy, the author, found herself questioning the very facts and beliefs she'd been taught from childhood. An ordinary wife and mom, she was very dissatisfied with both herself and her overall life goals and purposes. Yet all her life she had attended church and tried so very hard to live as she'd been taught she should. She thought, Why do I seem to fail so often and why is my family so unhappy?

Through this book, Cathy, now 85, looks back on her discoveries and tells us how she found a real and happy life. She shares her struggles, her victories and her thrills as she developed a personal relationship with the God of the Universe and His only Son, Jesus Christ.

If you've ever felt that empty feeling, ever believed that life has to hold more, then this book is for you.

Copyright © 2011 Cathy Herndon

When ordering multiple copies of the book,

please email me (Susan) FIRST

  for a discount on shipping!

THANKS!

What people are saying about His Presence Our Treasure:

I have had the incredible priviledge of being Cathy Herndon's pastor for a number of years and am continually amazed at God's grace in her life.  She is a constant source of encouragement to so many people, both inside and outside the church.  Her passion for God's Word, love for people and dependence upon the Holy Spirit make her an absolute joy to be around.  That is why I am so excited about her book His Presence, Our Treasure.  There is no doubt in my mind that you will be blessed as you read this book and that it will draw you into a more intimate relationship with the Savior.

--Marty Brown, Teaching Pastor, Heritage Baptist Church, Oklahoma City, Oklahoma

Would you like to live a more vibrant, fruitful life of closeness with Jesus Christ? Cathy Herndon's book His Presence, Our Treasure is a must-read for spiritual growth and joy. Cathy not only writes about how to live a victorious life, she has lived it 24/7 for decades. I highly recommend this marvelous book!

--Cheri Fuller, Speaker and Author of The One Year Women's Friendship Devotional, When Mothers Pray and other books

Cathy has inspired and encouraged me through the years through her unquenchable love for the Lord, devotion to His Word and desire to share His love with others. Cathy's book is warm and full of real stories about her family and others as they were transformed by Christ. I know you will enjoy it and learn from it.

--Verna Birkey, Enriched Living Seminars for Women

I've known Cathy for several years and recently we were very pleased when she came to Nairobi and was the keynote speaker for our ladies' conference. Cathy's life and speaking are evidence of Christ living in her and enriching her life greatly. She is a model of living what she teaches. This book will rekindle hope in many believers. 

--Stanley Mukolwe, National Director, The Navigators-Kenya and Africa Director for Navigators Church Ministries

I've known Cathy and Susan for over 25 years, and I can see in this book the same love for God and heart for people I've seen over the years! This is a warm, uplifting and inspiring book for all ages.

--Grant Adkisson, Pastor, founder of Awakening for Today Ministries; Canyon Cowboy Church, distributor of Cowboy Bible and Outdoorsman Bible, popular speaker for rodeo, outdoor  and hunter ministries

A warm and wonderful look at the rewards brought to us by walking in close relationship with Jesus.

--Patsy Adkisson, Awakening for Today Ministries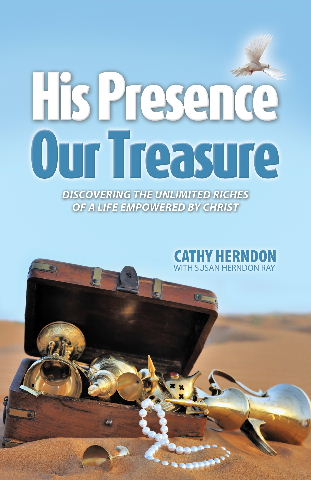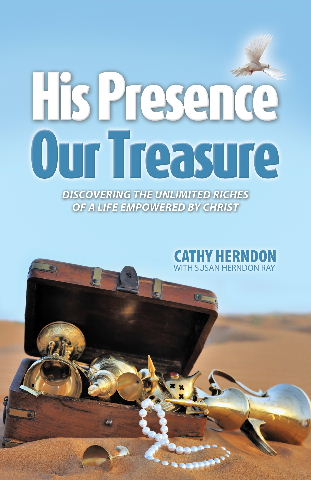 $16.95 includes shipping and handling